May 15, 2015. Education has always been central to the Chinese community. May 15, 2015 was one of the milestones in Chinese Americans' pursuit of justice in college education and push for more transparency in the admissions policy and procedures in elite universities. On that day, 64 Asian organizations filed a joint Administrative Complaint to the Civil Rights Division, Department of Justice in D.C. and Office of Civil Rights Regional Office, Department of Education in Boston.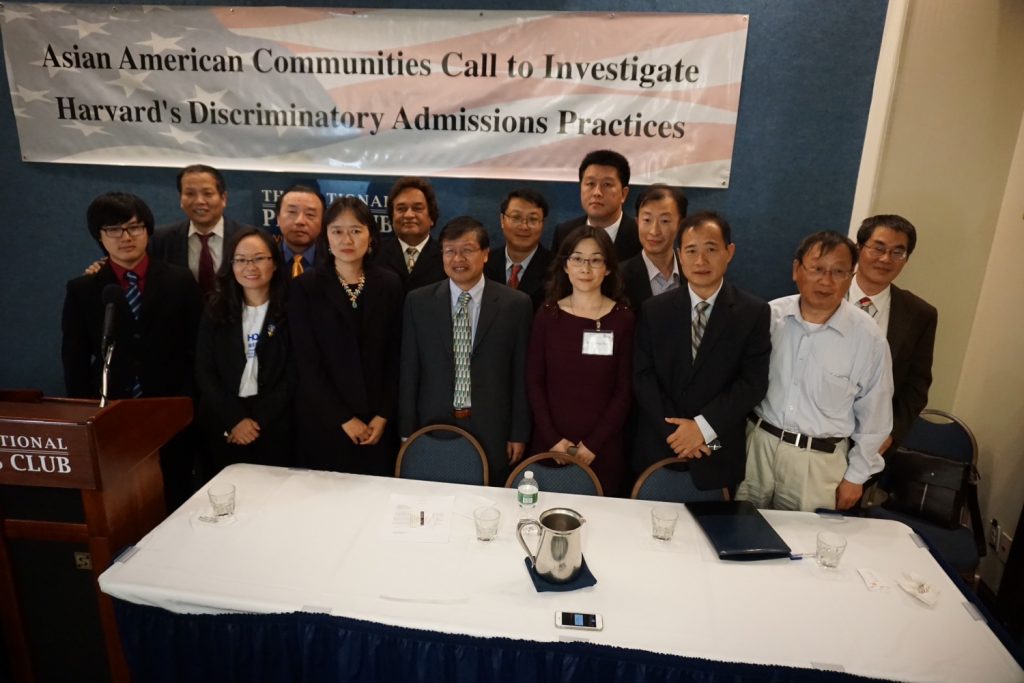 The complaint requested that the Department of Education and the Department of Justice conduct a thorough investigation of Harvard University on its admissions process and require Harvard University and other Ivy League Universities to stop their discriminatory practices in admission including racial stereotypes, racial biases, racial quota and other illegal means. This is the largest action taken by Asian Americans for equal college admission rights in 20 years, joined by 64 Chinese, Indian, Korean and Pakistani organizations all over the nation.
In the process, HCA helped outreach in the Southern areas and encouraged other organizations to join the move. The then HCA president, Yingying Sun, participated in the executive committee, and HCA volunteers worked on extensive media outreach and helped with drafting news releases and other documents for the news conference held on May 15, 2015 at the National Press Club of Washington DC.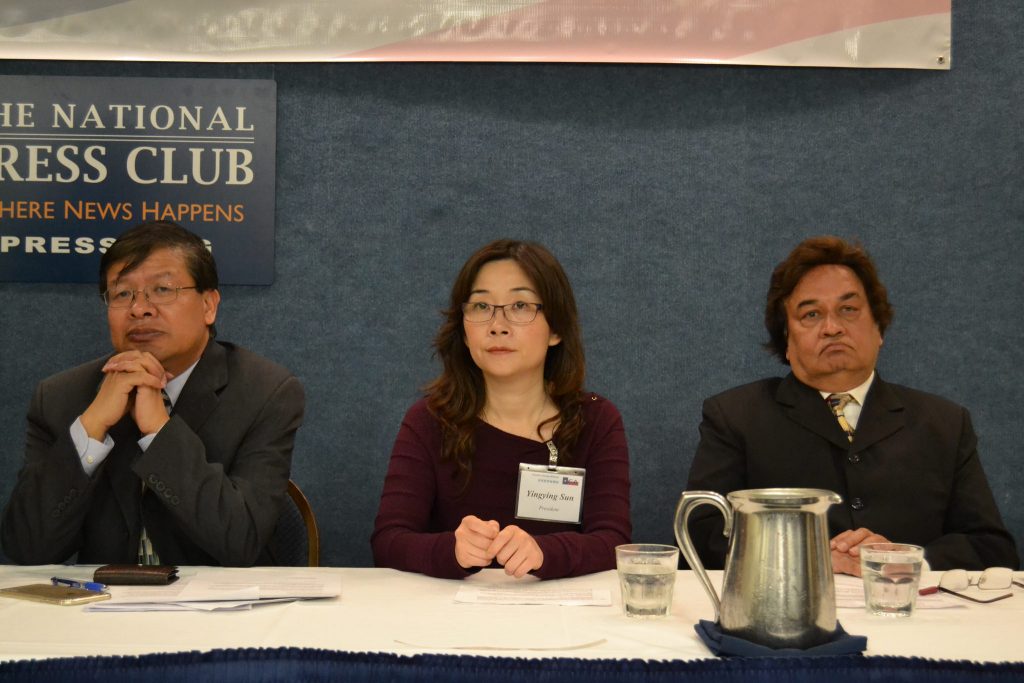 Organizations in Houston area that participated in the joint complaint:
Anhui Association of Texas
Houston Chinese Civic Center
Houston Jiangsu Association
Houston Shanghai Association
Houston Zhiqing Association
Inner Mongolia Association
International Chinese Transportation Professionals Association – Texas Chapter
Shandong Fellowship Association of Southern USA
Sino Professionals Association
Texas Guangdong Association
Texas Northeast Chinese Association
Pakistan Policy Institute
Shah Latif Cultural Institute of Texas (SLCIT)