Dragon boat race has been one of the Chinese cultural traditions. However, for many years no Chinese team had participated in the Annual Gulf Coast International Dragon Boat Regatta until HCA decided to form a team and enter the competition in 2015. HCA Team won 1st place in the community category the first time it competed.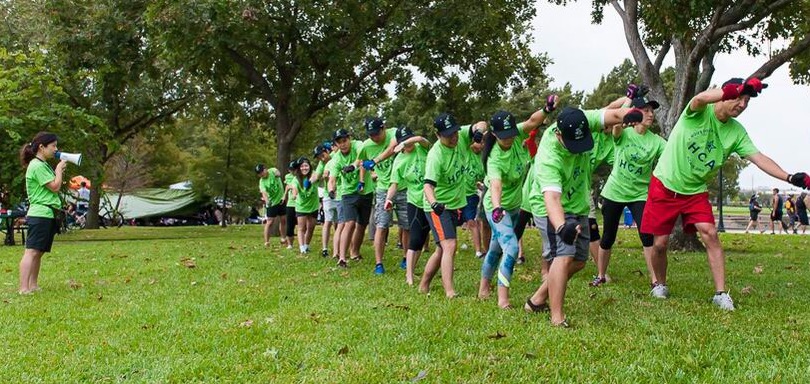 In particular, some HCA team members were flooded during Hurricane Harvey in 2017. Despite tremendous challenges, HCA team worked hard and won first place in community category for the second time.
With an increased enthusiasm in the sport, members of HCA team created Flaming Blades, the first Chinese Dragon Boat competition team in Texas. One HCA team member, Liying Zhao, had no dragon boat experience when she first joined HCA team, but was later recruited to the U.S. national Dragon Boat team and competed internationally in 2018.