In order to promote civic participation and engagement in Chinese community, HCA has initiated an annual legislative Essay Contest since 2018. The participants should be local school students in the greater Houston Area. In 2018, Texas Senate Bill SB 156 (Relating to the civil and criminal penalties for possession of certain small amounts of marihuana and an exception to prosecution for possession of associated drug paraphernalia; creating a criminal offense.) was being debated and voted in Texas Senate. Students should assume a role as a Texas State Legislator, do their own research, and write an essay to support or oppose the bill.
Deadline for submission was January 15, 2019. Entries were judged based on 30%Writing Skills and Grammar, 35% Arguments, and 35% Research and Supporting data. Monetary awards were given of opinions on both sides of the argument for top Varsity Level essays: $300 for top essays; $200 for 2nd place; $100 for 3rd place. Trophy awards and $20 cash awards were given for top Booster Level essays of opinions on both sides.
Winners of Booster Level (Grade K-8):
First place: Leetyan Chen and Grace Zhang
Second place: Aidan Zhu and Kevin Li
Third place: Jessica Luo and Susanna Yang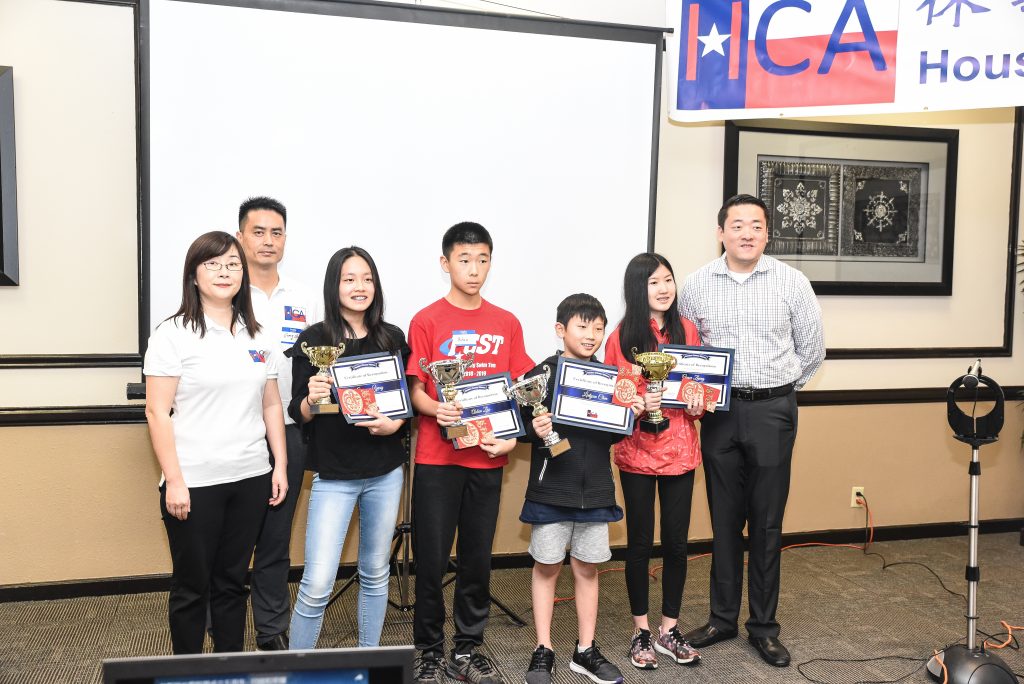 Winners of Varsity Level (Grade 9-12):
First place: Katherine Chen and Eric Mao
Second place: Oliver Lin and Rusell Li
Third place: Jimmy Liu and Jason Gao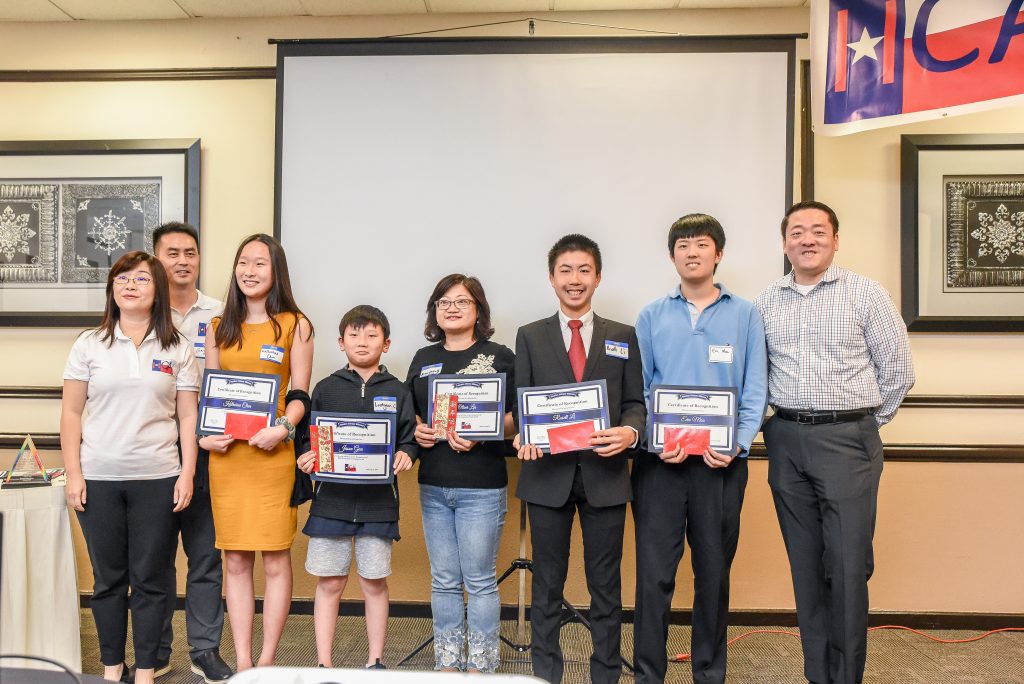 Four educational institutions in the Greater Houston area won the awards for the best efforts of organizing: SpiderSmart Bellaire & Memorial Center, Hua Sheng Academy, Advance Academy, and Top Star Academy.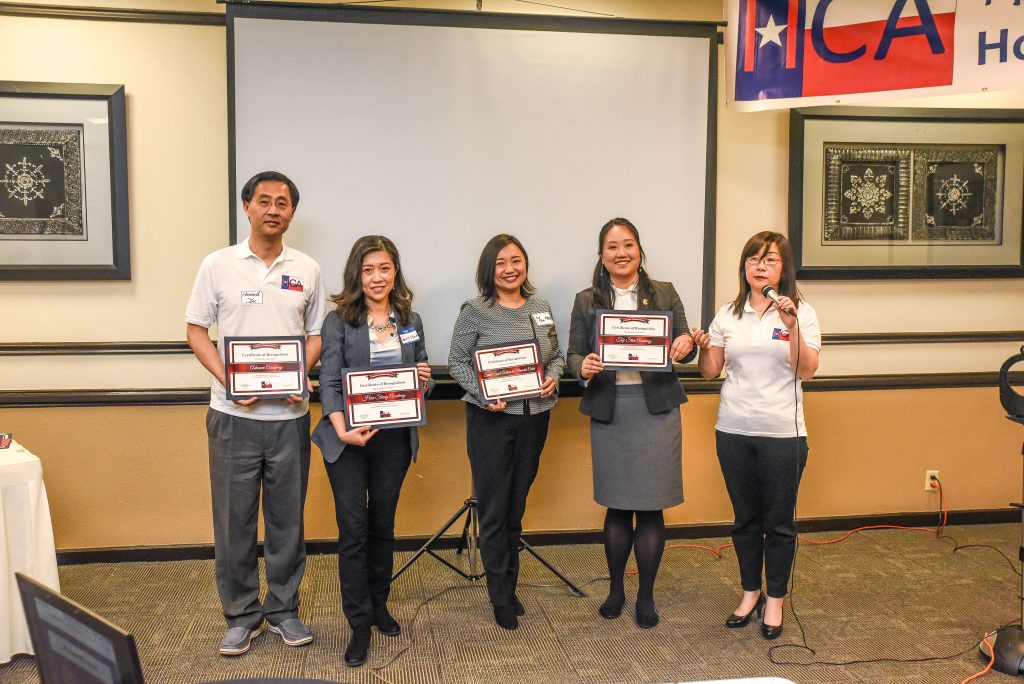 At the award ceremony, state representative Gene Wu, HCA president Yingying Sun, and HCA vice president Gary Chen presented the awards to students. Mr. David Cao, former HCA president, provided feedback on the essays.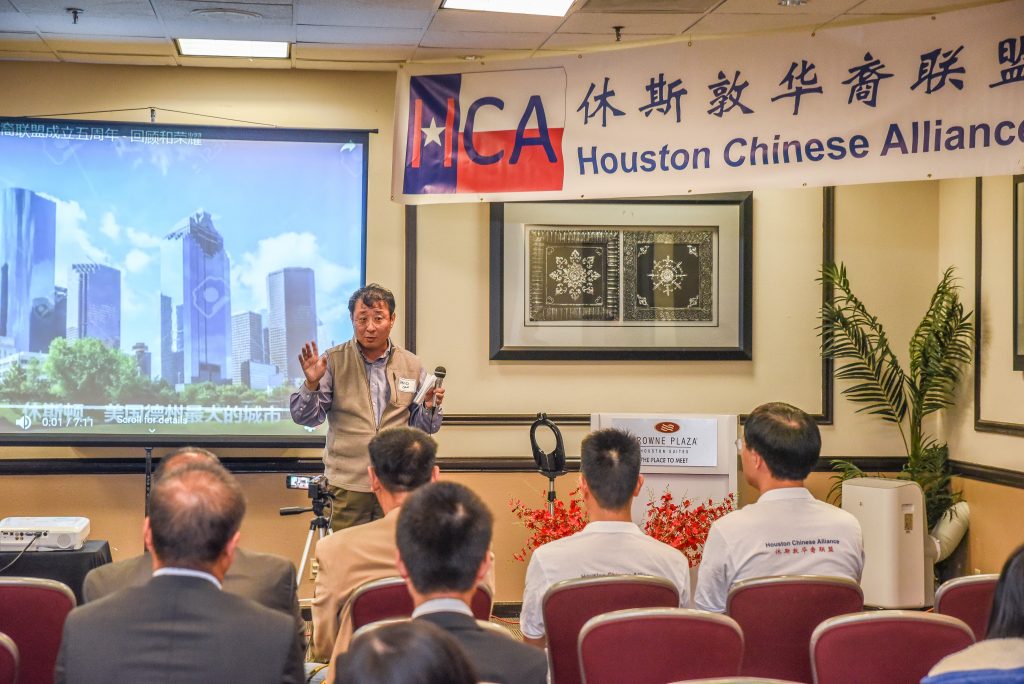 Please enjoy reading four selected winning essays below. HCA will continue to host the essay contest and encourages more students to participate.
Booster Level (Grade K-8)
Varsity Level (Grade 9-12)
Here is a video about 2018 HCA Legislative Essay Contest.