Houston Chinese Alliance acted fast and worked steady in the Harvey relief efforts. On August 31, 2017, when the heavy rain brought by Harvey had finally subsided, members of the HCA board of directors, many of whom had their own houses flooded and had to evacuate, discussed response strategies for several hours online. They analyzed the situation and decided on the most critical needs in the relief efforts. Deep into the night, a decision was made: to support different Harvey volunteer groups and provide them with the most needed equipment.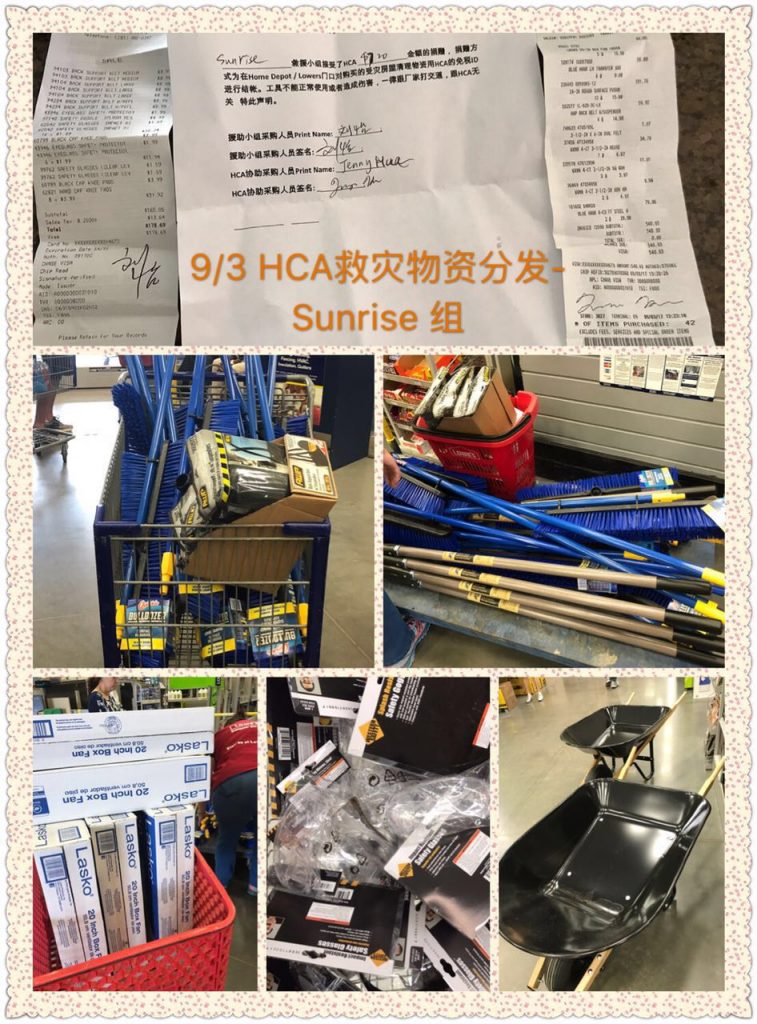 In less than 24 hours, HCA collected more than $10,000 of donation, first from its own members, and then through word of mouth to other community members. In less than 36 hours, HCA distributed the first batch of disaster relief tools and equipment such as dehumidifiers, box fans, air blowers, air movers, and generators.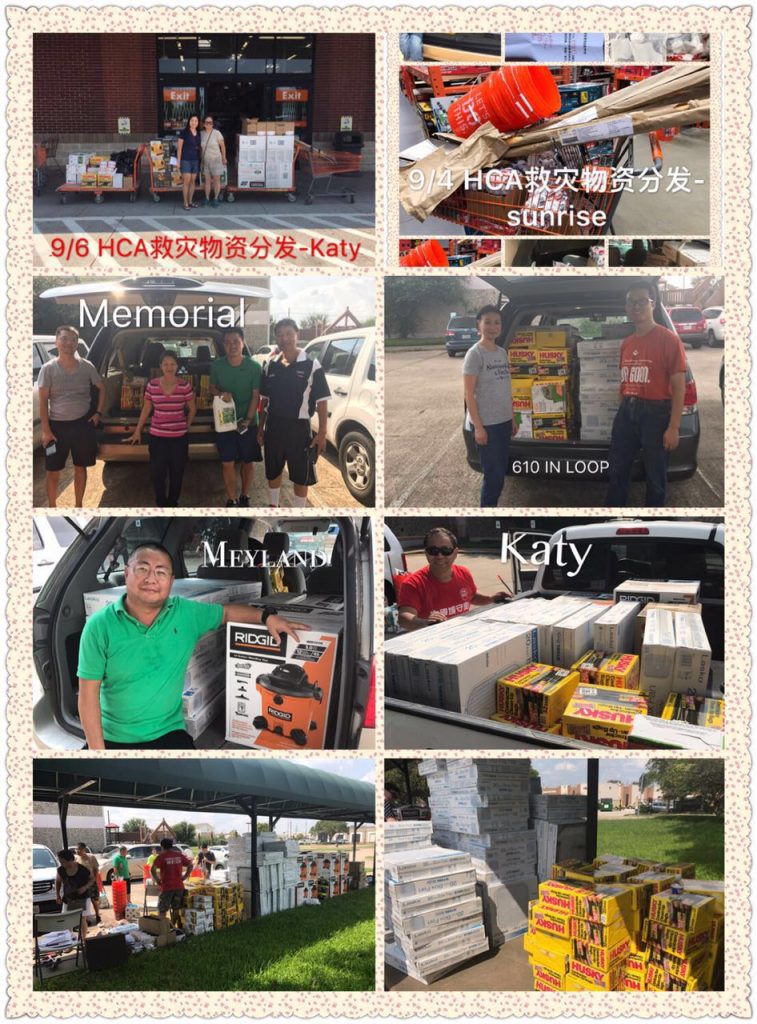 Assistance was delivered all over the greater Houston area including Sugar Land, Memorial, inside the 610 loop, Meyerland, and Katy (Grand Lakes, Canyon Gate, and Kelliwood). Volunteers from other areas that were not flooded such as Pearland also came to help. Numerous volunteers, many inspired by HCA efforts, were formed into groups to help tear down and clean flooded homes.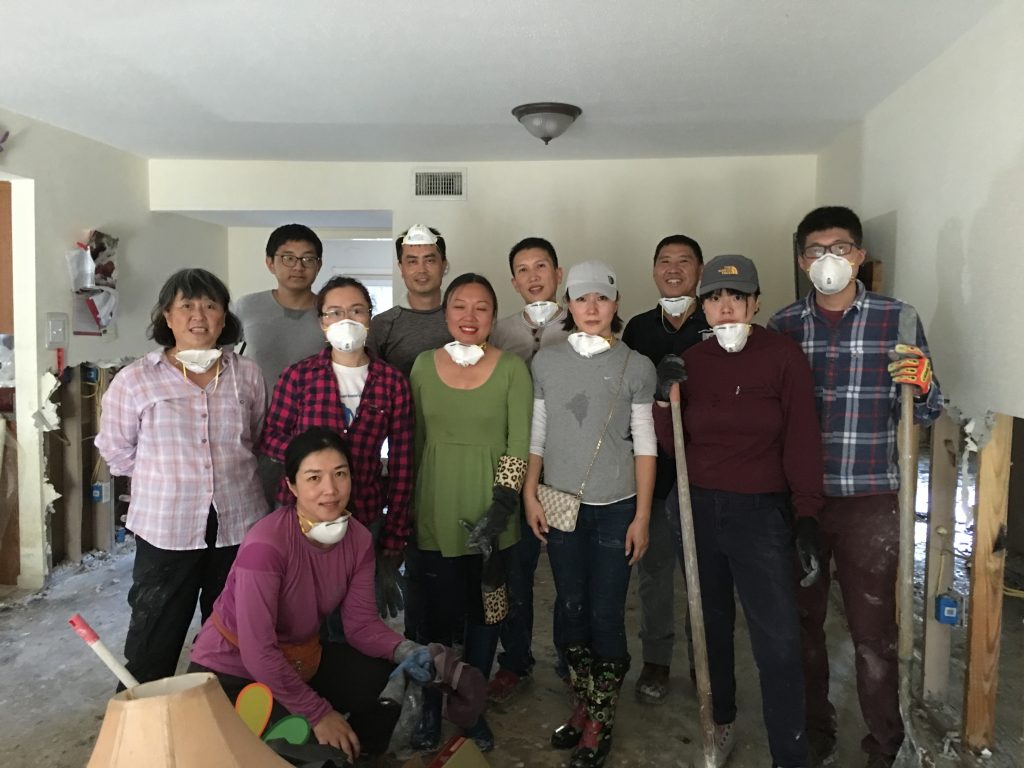 From September 1 to September 20, HCA collected a total of $64,220 of relief funds. These funds came from HCA members, local community members, and many Chinese community organizations all over the country such as Friends of CPAWV in Morgantown West Virginia, Madison Area Chinese Community Organization (MACCO), Overseas Alumni Association of Shanghai Jiaotong University-School of Medicine, Qiangyou Foundation, Long Island Chinese American Association, Chinese American Association of the Andovers, Chinese American Network of Winchester, and U.S. Chinese Women Organization.